Poor nutrition is sometimes called malnutrition, and it is referred to as a situation where an individual's diet does not contain the ideal amount of nutrients. Similarly, it can also refer to getting more nutrients than the body needs. In this article, you will learn the signs of malnutrition so that you can take proactive steps to get help.
Regular fatigue
One of the telltale signs of poor nutrition is when the person experiences fatigue. Poor diet is often characterized by fatigue, which is a symptom of iron deficiency, that can cause anaemia in the long run.
However, it is important to mention that anaemia can also be caused by non-nutritional sources including heart disease, thyroid disease, depression, etc. When you regularly experience tiredness, your regular diet might be the cause.
Cracked lips
Another sign of poor nutrition is when the person has a cracked lips. When you notice that you keep applying lip balm, but it has little or no effect on your lips, it is a sign that a nutritional deficiency is at play. In most cases, this is due to the lack of Vitamin B2 in your diet.
Sometimes, these cracked lips might be red, swollen and painful, and they might be accompanied with sore throat and a swollen tongue. If it is not treated, it can cause nerve damage which causes tingling in the fingers and toes.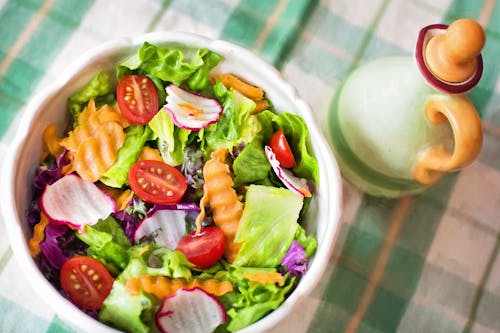 Wounds heal slowly
When a person's diet is poor, it might be hard for their wounds to heal slowly. Generally, wounds on children heal faster than adults.
However, if the person's diet is poor, their wounds and injuries will take longer, and sometimes, it is due to lack of sufficient intake of protein which is quintessential for building and repairing tissue. Another nutrient that suffices for treating wounds is Vitamin C, and this can be gotten in fruits.
Dry skin
If your face is looking wrinklier than usual, it might be an indication of poor nutrition. This is mostly due to the lack of Omega-3 fatty acids that constitute the lipid barrier of the skin.